Congratulations to the cast, crew, orchestra and production team of The Addams Family.
Almost 4000 patrons saw this production and the Society has been receiving some terrific feedback about the show.  Here is just some of what people are saying:
"Congratulations on a most enjoyable show. Not having seen The Addams Family previously made it all the more fun. The performances of Mike Brooke, Tash Turner and John Parry particularly stood out for me, as did the terrific work on costumes. Well done."  Belinda J King
"A fantastic production!! Such a strong cast and beautifully supported by orchestra and crew! Congratulations Sid and the entire team ." Denise Sam
"Look it is simply a great show with solid performances great song and comedy and sets that blew my mind, absolutely smooth transitions, who could ask for more. Well done to everyone! Do yourself a favor people and go and see this show." Douglas Doherty
"Big congrats on a fabulous show! I saw the show yesterday afternoon and loved it. So much work and now so many wonderful memories to treasure." Danny Gibson
"Went to see the addams family production at devonport entertainment centre tonight. It was awesome…definately worth going to see…if you havent got tickets already do yourself a favour and get some!!!" Hannah Astell
"The Addams Family is the BEST musical I've ever seen!! Loved every bit of today. The show, the cast, the props, the singing were all outstanding! Best ever!" Mandy Moo
"Incredible show everyone! I watched closing night's show (that's always my favourite one) and I was so blown away by the professionalism you all brought to the stage. I know you've heard it all season, but you should be so proud of yourselves! I'm just sad I wasn't able to be a part of it this time! Well done! Magnificent!!" Melanie Crabtree
Thank you to all our amazing volunteers, the staff at the DECC and our fantastic sponsors.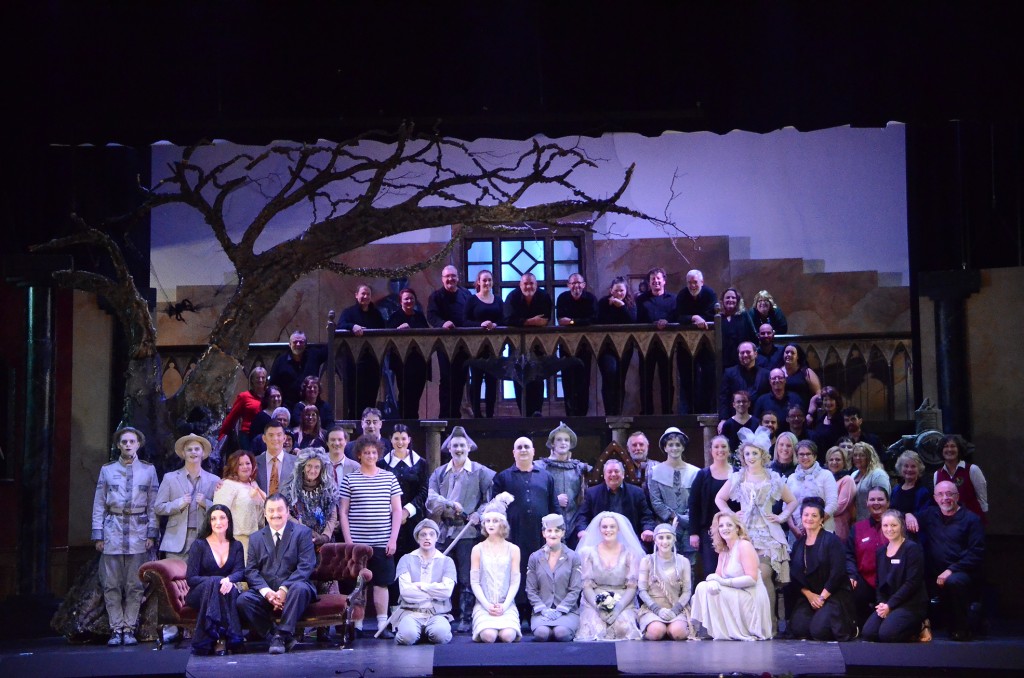 Photo by Jake Jacobson