The Devonport Town Hall Theatre has been given the official all clear to stage larger-scale musicals and productions with 75% capacity, defined health and safety provisions around seating distances, the wearing of masks, and entry and exit provisions.
Don't miss the first musical of the year – Buddy – The Buddy Holly Story.
Buddy is the account of a rock and roll legend, covering the three years from his transition from Country and Western, to his tragic departure from the world's music scene. Following the rise and rise of Buddy Holly and the Crickets, and then later Buddy as a soloist, this musical tribute contains some 26 classic songs from the late 1950s.
Directed by Sid Sidebottom, with music direction by David Turner and Bronwyn Darvell, Buddy showcases 25 sensational actors, singers and musicians from across the north of the State.
14, 15, 20, 21, 22, 27, 28, 29 May at 7.30pm 22 & 29 May at 1.30pm
Town Hall Theatre, paranaple arts centre
145 Rooke Street 03 6420 2900 paranapleartscentre.com.au
Click here to purchase tickets!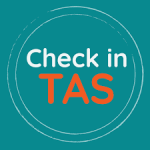 From 1 May 2021 Tasmanians and visitors will be required to use the Check In TAS app
when they attend a performance at the paranaple arts centre.